Xiaomi Yeelight LED Light String – WiFi App Control 16 Million Colors Adjust Light To Music Rhythm 2m Lenght 12W
Posted on: May 3, 2018, by : xnlamp

Korea, Democratic Peoples Republic of

Xiaomi Dafang Smart 1080p WiFi Camera

LED light strip treats you to 16 million different colors

Macedonia, the former Yugoslav Republic of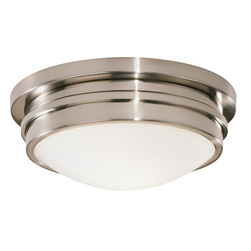 Macedonia, the former Yugoslav Republic of
United States Minor Outlying Islands
United States Minor Outlying Islands
The Xiaomi Yeelight LED light string comes with a 12 months warranty, brought to you by the leader in electronic devices as well as wholesale LED lights..Manufacturer Specifications
Xiaomi Dafang Smart 1080p WiFi Camera
Color up your life with this smart LED light strip brought to you by Xiaomi. The Xiaomi Yeelight LED light string features a ton of intergraded colorful LED lights. It supports 16 million colors thanks to which it is truly able to set the right atmosphere for any occasion. But what sets this LED light strip really apart is the fact that it is Wifi enabled. This means that youll be able to control it through your mobile application. Through the mobile App, it allows you to adjust the color, brightness, and more. Your smart LED light strip works with both Android and iOS phones.
With a length of 2 meters, this 12W LED light is perfect for decorating any room in your home. It is furthermore great for in bars and nightclubs. This LED light strip is capable of adjusting its colors at the rhythm of the music. This will provide you with a cool light effect that goes perfectly along with your favorite songs. It has been crafted out of flexible gel. This makes your color light easy to install and lets you shape and twist it in any direction. If youre looking for a cool smart LED light to spice of your life, the Xiaomi Yeelight LED light strip is perfect for you.
Xiaomi Yeelight LED Light String – WiFi, App Control, 16 Million Colors, Adjust Light To Music Rhythm, 2m Lenght, 12W
What Do Customers Buy Together With This Item?
South Georgia and the South Sandwich Islands
Weight/dimension is for the main item of this boxed product, to help you compare product sizes before buying: please do not base your shipping calculations on this price – shipping prices depend on your cart contents, shipping destination, and shipping method: please use the checkout to select options and preview shipping price for your total order.
What Do Customers Buy Together With This Item?
South Georgia and the South Sandwich Islands
Arabic: – سلسلة الصمام الخفيفة – Chinese Simpified: – LED – Czech: – LED svtlo řetzec – Danish: – LED lys streng – Dutch: – LED Light String – French: – Chaîne de lumire de LED – German: – LED-Licht-String – Hebrew: – נורית LED מחרוזת – Hindi: – एलईडी प्रकाश स्ट्रिंग – Italian: – Stringa di LED – Japanese: – LED – Korean: – LED 조명 문자열 – Malay: – Rentetan lampu LED – Norwegian Bokmål: – LED lys streng – Romanian: – Şir de lumina LED-uri – Russian: – – Spanish: – Cadena de luz LED – Thai: – สายไฟ LED – Turkish: – LED ışık dize – Vietnamese: – Đn LED dây
WiFi support lets you control your light string via iOS or Android phone
Flexible gel design can be placed in any shape and form
Smart design adjust colors on the rhythm of the music
Korea, Democratic Peoples Republic of