LED Interior lights
Posted on: May 5, 2018, by : xnlamp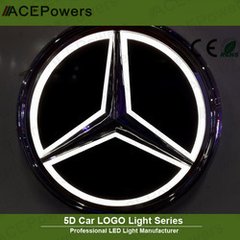 More
Nova Flat PanelProfessional environments require a productive balance of visual acuity and energy ef
More
Stellar Linear High BayATGs Stellar Linear High Bay is engineered for high-performance illumination
LED Linear High Bay:In this category the Stella Linear High Bay is found. Great light quality, versatility, and perfect for use in large indoor spaces.
eLucent 150W LED High BayThe eLucent High Bay is ATGs high-performance luminaire for indoor commerc
LED Freezer Light:The iBright Freezer Light offers optimal distribution and thermal management, making it energy efficient for grocery stores, warehouses, and other similar spaces. Its compatible with standard freezer light sockets and is made with superior materials for superior quality of light and low heat output. In addition, this fixture is a compact, backward-compatible tube that can easily be retrofitted into any commercial cooler. The high quality and versatility make this an excellent choice amongst ATG customers.
LED Ez Kit:The LED Ez Builder Kits offer packages of magnetic LEDstrips that are made as retrofits for office troffers and warehouse linear high bays. Sporting double the energy efficiency of fluorescent lights, the EZ Kit holds a notable performance upgrade that requires only minimal labor and maintenance from the purchaser. In short, this kit is one of the best buys from ATG.
Looking to illuminate the interior of your home, office, or business building? ATG Electronics has a wide selection ofLED interior lightsthat fit any and all needs you may have regarding indoor lighting.
When it comes to LED Interior Lighting, look no further than ATG Electronics. We offer the best lighting options for commercial and even home needs. Whether youre looking to illuminate a warehouse, an office building, a community center, an assembly line, a hospital, a school, or anything in between, ATG has an option for you. Click through our lighting choices for more in depth information on what we offer as well as pricing, installation, and warranty information. Be sure to check out the photo gallery as well so you can see exactly what youre getting with each product.
LED Linear Fixture:ATG offers the Huron Linear Fixture and Huron Batten Fixture as part of this category. Perfect for business lighting needs, these fixtures offer clean lines, precision in beam output, and high quality lighting. Perfect for schools, hospitals, workshops, offices, and more, the LED Linear Fixtures are a versatile and highly efficient buy.
LED Vapor Proof Fixture:The iBright LED Vapor Proof Fixture is expertly designed for ambient lighting for both indoor and semi-indoor settings. Parking zones, gas stations, canopies, warehouses, and other similar areas are the ideal spots for this one of a kind fixture.
Stellar Linear High Bay:The Stellar Linear High Bay is designed specifically for high performance use and illumination in wide indoor space and environments. Equipped with a diffusing lens to minimize glare as well as clear and frosted lens choices to maximize light quality depending upon user needs.
More
More
eLucent 150W LED High BayThe eLucent High Bay is ATGs high-performance luminaire for indoor commerc
eLucent 150W Highbay:One of ATGs top products, the eLucent High Bay is made for indoor commercial and industrial lighting. Designed for high performance, longevity, use in distribution centers, large scale retail, manufacturing facilities, and similar spaces, this interior light is efficient and illuminates any space effectively. Fixtures are also waterproofed, allowing for use in indoor/outdoor cross section spaces such as stadiums, hangers, barns, and more.
LED Low Bay:The LED Low Bay offers the eLucent LED Low Bay that is purpose designed for durable, efficient commercial lighting. The low bay is great for detail oriented work and is perfect in spaces such as factories, shipping zones, assembly lines, and more.
LED High Bay:The LED High Bay series includes the Helix High Bay, the eLucent 320W Highbay, the eLucent 200W Highbay, and the eLucent 150W Highbay. These fixtures offer high performance for indoor commercial use and are popular for how they brilliantly illuminate any and every space theyre in.
LED Panel:The Nova Flat Panel falls under this category. The right balance of energy efficiency and visual acuity, the Nova panel is perfect for use in hospitals, schools, offices, community centers, and more.
Nova Flat Panel:The perfect fixture for professional environments, the Nova Flat Panel offers visual acuity and energy efficiency. Great for use in schools, offices, hospitals, community centers, and more, the Nova Flat Panel is one of the best-selling products at ATG. High performance and low maintenance has made the Nova one of the most popular amongst ATG customers.
LED Solo Troffer:The Solo Troffer, or the Nova Solo Troffer, is the highlight of ATGs iBright product series. Its high color accuracy, over 150,000 hours of light, and visual comfort make it perfect for retail outlets, corporate offices, indoor galleries, theaters, and much more.