LED Interior Kits
Posted on: May 8, 2018, by : xnlamp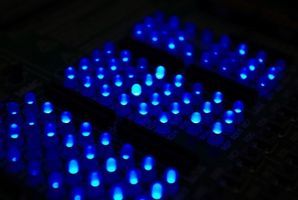 Pontiac GTO 2004 – 2006 Interior LED Conversion Kit
LED Light Bars (Off Road Lights, Driving Lights, Fog Lights)
Jeep Grand Cherokee 2010 – 2014 Interior LED Conversion Kit
PIAA Lights (Driving Lights, Off Road Lights, Fog Lights)
Nissan Maxima 2009 – 2012 Interior LED Conversion Kit
Scion tC Interior LED Lighting Kit for 2011 2012 2013 2014 models
Honda Civic 2006 – 2013 High Powered Interior LED Lighting Kit
BMW Lighting, HID / LED / Angel Eye Upgrades
HID Conversion Kits (Ballast, Parts & Accessories)
Interior LED Lighting Conversion Kits
BMW X3 (F25) Factory Output LED Interior Kit
Scion FR-S Interior LED Lighting Kit
Acura TL (2004-2008) Interior LED Lighting Kit
Home Interior LED Lighting Conversion Kits
Check out our full listing of LED Conversion Kits. We have vehicle specific LED Interior Kits for many vehicles. Browse our LED Interior Kits for Acurs RSX LED, Honda Civic LED Interior Kits, Pontiac GTO LED Interior Kits, Scion TC, Nissan Maxima, Scion Fr-S, Subaru BRZ, Jeep Grand Cherokee and more!
Specials on the latest LED Interior Kits
Nissan Maxima 2004 – 2008 Interior LED Lighting Kit
LED and Standard Replacement Bulbs (License Plate, Sidemarker, Blinker, Tail, Reverse, Interior)
Honda Accord 2005 Interior LED Lighting Kit Part AccordILK001
Acura RSX (2002 – 2006) Interior LED lighting Kit Part RSXILK001
Shopping for LED Interior Kits on sale?
LED Bulbs, HID Lights, HID, HID Bulbs, HID Kits, HID Conversion, headlight bulbs , HID Replacement Bulbs, Replacement HID Bulbs, D2S, D2R, D1S, D1R, D4S, D4R
BMW X3 (F25) High Output LED Interior Kit
Subaru BRZ LED Interior Lighting Kit
Lexus IS300 (2001 – 2005) High Powered Interior LED Conversion Kit
Jeep Liberty 2005 Interior LED Lighting Kit Part LibertyILK001
Subaru WRX STi (2011) Interior LED Conversion Kit
Mazda CX9 2007 – 2012 LED Interior Lighting Kit
Toyota Prius Interior LED Lighting Kit Part PriusILK001
Kia Optima 2011-2014 Interior LED Light Kit