Headlight Services
Posted on: April 30, 2018, by : xnlamp

Explore the different types of headlight cosmetic modifications, styles & designs we provide by clicking through the tabs below. Click on the photos within each tab to enlarge the gallery and read the description to understand what each modification is about.

A dummy projector lens is retrofitted into the headlight to imitate a projector. It does not function as a real low/high beam projector because there are no internals to install any Xenon bulbs.

It is very common that we receive headlights from a customer which experienced an accident and were poorly repaired by the body shop, had condensation with corroded plugs and wires, or simply foggy lenses that were dull and impossible to see through.

Each LED is installed with a clear lens that allows the LED to be visible from 120 degrees viewing angle, as well as concealing the bare LED.

This modification also allows us to create an Evil style LED Iron-Man by only allowing 3/4 of the LED ORB Ring to show individual LEDs.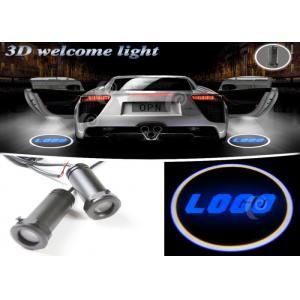 The LED Iron-Man headlight modification was what put ONEighty on the map in the automotive industry. We designed and named this mod in 2008 for the Infiniti G37 Coupe when it was first introduced. The modification became a huge success, and suddenly became a must-have for other makes & models. The modification consists of 6, 8, 10 or 12 super bright individual LEDs placed around the projector shroud.
Some headlights can be so expensive, and so rare that a replacement just doesnt seem like an option. We can repair most of the issues, and if they are beyond repair, we can use donor headlights for parts to the last screw.
Reason for this modification is usually a substitute to a plastic lens on the turn signals (in most Japanese & US vehicles) or cornering lights (Commonly on BMWs). Another reason many choose this modification is to accommodate a dual LED Demon Eyes.
Whether your headlight is brand new, or used, we can repair and insure a tight seal on the headlight to prevent any future moisture build up. Some cars come brand new from factory with condensation in the headlights.
We offer this modifications for only a select few vehicles, depending on the size and shape of their projector shroud. To see if your headlights qualify, please contact us.
Only available to certain headlights/parts. This is only available through pre-order with a deposit, and can take up to 2-3 weeks to complete.
Our number one priority when working with headlights is to repair and prevent any moisture or other elements from building or accessing the inside of a headlight. With 7+ years of opening and sealing headlights, we have seen it all flooded headlights, deteriorated headlight seal due to sandy and dusty environments, and even small critters trapped inside.
We can address all of those issues, and make sure that you invest your money wisely and protect it from any further damage or financially draining you.
The customer can choose from many different styles and finishes, ranging from plain carbon fiber, to multi-colored weave in many different weave patterns.
An alternative to painting the headlight trim is wrapping it in carbon fiber. This is not a vinyl, or another fake carbon fiber procedure. Real carbon fiber material is layered over the existing headlight bezels and housings, cleared with a UV clear resin epoxy and then clear coated with gloss or matte clear coat for a smooth finish.
All paint work is done in a downdraft paint booth, using automotive PPG paint and clear coat. We offer finishes in matte and in gloss. We can also mask certain areas of the headlights for a unique look. We strive for the finest quality using extremely rich and thick clear gloss finish. If youre unsure of what paint scheme you want to go with, feel free to ask us for advice by providing us some details of your car, like a picture or a list of cosmetic mods. We guarantee no paint drips, and provide 1 year warranty against any paint chipping or fading.
It is EXTREMELY important that if your lenses are in bad shape, you should consider either replacing your headlights with new lenses, or allow us to perform a restoration on them. It would be a waste of time and money modding headlights with pitted or cloudy lenses as you will never see the beautiful detail inside the headlight, and will sacrifice your headlights output.
It is available in RED BLUE GREEN PINK AMBER RGB
With over 7 years of automotive lighting experience, we offer a vast list of services and possibilities for most headlights in the industry. We continue to research and develop new types of headlight modifications ranging from basic cosmetic upgrades and performance lighting enhancements, to complete retrofit and overhaul jobs. Scroll down to view the list of our headlight services, and the attention to detail we provide that sets us apart from the rest.
In cases where a customer would want to do a DUAL LED Demon Eye, a Dummy Projector Lens Retrofit or an additional Projector Retrofit would need to be present, or planned for the modification. Only certain vehicles will allow for this modification, contact us to see if yours qualifies.
As part of a COMPLETE headlight package from ONEighty, we like to ensure that a custom set of headlights receive not only styling upgrades, but performance upgrades as well. In other words FORM & FUNCTION.
Our LED ORB rings are manufactured to our specs and different sizes, allowing us to offer this product universally to all vehicles. We can custom modify them to fit certain shapes where other rings simply cannot.
Dont try to enhance something on your car without addressing its condition, and that same saying goes for your headlights. If you want to modify your headlights, but they are either condensated, have broken parts, or the lens is in bad shape, make sure you let us address those issues before proceeding with any modifications.
Most OEM projectors out there come standard with what is known as fresnel lenses. These projector lenses have circular lines molded into their surface, and are often produced with less than optically clear glass. So what? Well the fresnel lines and frosted/ translucent glass dim the output and soften the beam pattern so the projectors arent performing to their full potential. A true clear lens will help maximize the performance of the projector compared to the de-tuned stock lenses.
SCROLL DOWN TO EXPLORE THE VARIETY OF COSMETIC MODIFICATIONS, PERFORMANCE UPGRADES, MAINTENANCE AND REPAIRS WE SPECIALIZE IN ON AUTOMOTIVE HEADLIGHTS.
Our procedure to restoring a lens is a complete and full wet-sand and polish to bring back the shine. To protect the restored finish, we apply a thick clear film over the lens which protects it from any further damage or deterioration
Power is nothing without control. Retrofitting is the process of installing a xenon or bi-xenon projector into a reflector based halogen headlight. It is the best HID headlight upgrade possible since the projector will control the light into a properly dispersed, non-glaring beam pattern.
Compared to their halogen counterparts, HID Bulbs offer three more times the light output, ten times the lifespan, and a wide range of Kelvin ratings from a golden yellow 3000K to a brilliant white 6000K.
The LEDs can be chosen in several colors: WHITE RED BLUE AMBER GREEN. We can also wire them to perform different functions, the standard would be a Parking/Day Time Running light, or Turn Signal.
They are 5500K, providing an elegant PURE WHITE hue, and have an extremely long lasting life span (5+ years).
Your vehicle headlights are not any different from your own eyes. The same way you go to see a doctor for an eye exam, its the same attention that your car headlights deserve.
The LEDs can be chosen in several colors: WHITE RED BLUE AMBER GREEN PINK   UV
The LED Demon Eye is wired up to a controller with a wireless key fob that allows you to turn the Demon Eyes ON or OFF regardless if your car is started or shut off.
Think of a projector just like any other original part on your car, of course there will always be an aftermarket performance/aesthetic upgrade available. Why doesnt the car come with the most free flowing exhaust from the factory? Why arent the throws in the transmission shorter? The brakes stronger? The headlights brighter?
The dummy projector lens provides a great cosmetic styling by removing the factory amber or clear plastic lenses that look or shaped odd. In many cases, it also helps project a brighter beam when placed in front of a turn signal bulb or cornering lamp.
This cosmetic modification is only available for headlights which have an existing projector, whether it was retrofitted, or its a factory (OEM) feature. The main advantage to retrofitting a custom shroud is to accommodate additional modifications that normally wouldnt be possible with your original shroud.
Click on the gallery to your left to enlarge and view the modification on various applications.
In case your headlight lenses are beyond repairable, we recommend purchasing another set, or speaking to us directly about providing you with a replacement pair of lenses if available.
For over 20 years, auto manufacturers have been producing cars with composite headlamp units made from either polycarbonate or acrylic materials. The lenses can become cloudy and discolored due to oxidation, pitting caused by sand and other debris coming in contact with the surface of the light, and harmful UV rays.
We study each headlight in great depth to review the possibilities of increasing its light output, and precision.  Our full inventory of projectors, projector upgrades, and bulbs come from Morimoto, a highly reputable brand in the automotive lighting industry.
Similar in style to the LED Iron-Man, hence why we call it the LED Iron-Man Style ORB. The concept behind this modification is to provide an appearance of individual LEDs in a series to form a circle. We use our LED ORB Rings and stencil out single LEDs by concealing the remaining sections with paint. We usually paint the ORB Rings to match the shroud onto which they will be secured to.
We do extensive research and development on all of our services, and only offer them with the highest quality products and craftsmanship. All modifications are thoroughly tested for durability, and must meet our level of high standard before being offered to the public.
We know headlights, in and out, and we know them best. Whether your headlight was hacked up by some amateur attempting to install an HID kit and splice up a bunch of wires, or you were involved in an accident and your body shop claimed to have replaced your headlight, but in fact just ended up repairing it with some tape and construction screws we can almost fix it all, and if we cant, then no one else can.
Moisture / condensation is the main factor in headlight failure. When water or condensation starts to form from the inside of the headlight, it will experience electrical shortage, and failure in many components which can cost hundreds of dollars in repairs.
LED ORB Rings is another term we use to describe LED Angel Eyes or Halos. Commonly found on BMWs from the factory, the style was adapted by automotive enthusiasts and manufactured on a scale to accommodate all vehicle makes & models.
Headlights in this technological day and age can be extremely costly to replace, and extremely expensive to repair by those who hardly do it.
The Individual Placement of LEDs is a series of our super bright LEDs retrofitted into a flat section the headlight to form a strip or other pattern, and perform several functions. We strategically place the LEDs so they can form a unique form or design to flow with the design of a factory headlight, whether its a straight or curved line, the result appears as if it came that way from the factory.
We are able to provide a halogen to xenon or bi-xenon projector retrofit, or add  a second additional xenon or bi-xenon projector for even more light output!
The Morimoto XB35 bulbs easily offer the most bang for the buck for D2S bulbs. Theyre available in a variety of K ratings to suit everybodys tastes, theyre precisely aligned for a nice crisp beam pattern, and they use a special mixture of halide salts to give them intensity and longevity similar to the specialty Osram bulbs. Philips 85122 is a great middle ground, and if you want the best of the best, go for the Osram CBI.  As the gold standard today, they have the most lumens, great reliability, and you can still get a ton of color flicker with them despite their 5000K color temp.
The Demon Eye consists of several high powered LEDs strategically placed behind a projector lens and illuminate it with a glow of a selected LED color. This modification is strictly cosmetic and does not improve, nor impact the headlights light output.
Our variety of shrouds range in designs, shapes, and sizes.  The type of shroud we can offer depends on the headlight design, so its a very unlikely case in which all shroud are universal to each headlight. You would need to contact us to determine which shroud accommodates your headlights best, or provide us with a photo for additional details. Some headlights have stock shrouds that are part of the headlight housing and a retrofit is not possible.